minibilingual
Regular price
Sale price
$8.00 USD
Unit price
per
Sale
Sold out
This guide is for any parent who wants to understand and follow their baby's vocabulary development. To stop feeling lost during this magical time. This guide is designed to help you follow your baby's vocabulary development until the age of 2 - at this age, vocabulary growth is critical and the best indicator of language development!
Content:
- Everything you need to understand language development and recognize your mini's first words.
- 13 monthly cards (12 months to 24 months) to count words produced.
- A language acquisition checklist from 1 to 2 years old.
- A section to assess your child's developmental standards and ensure that acquisition is on track.
- Tips to help you support your child's first words.
- And a section specifically for mini bilinguals!
Format: PDF ebook (A4 sheet) available for download directly after payment.
This is a digital product, so no shipping or customs fees will be charged.
Do you have any questions? You can write to us at info@minibilingual.com
Share
View full details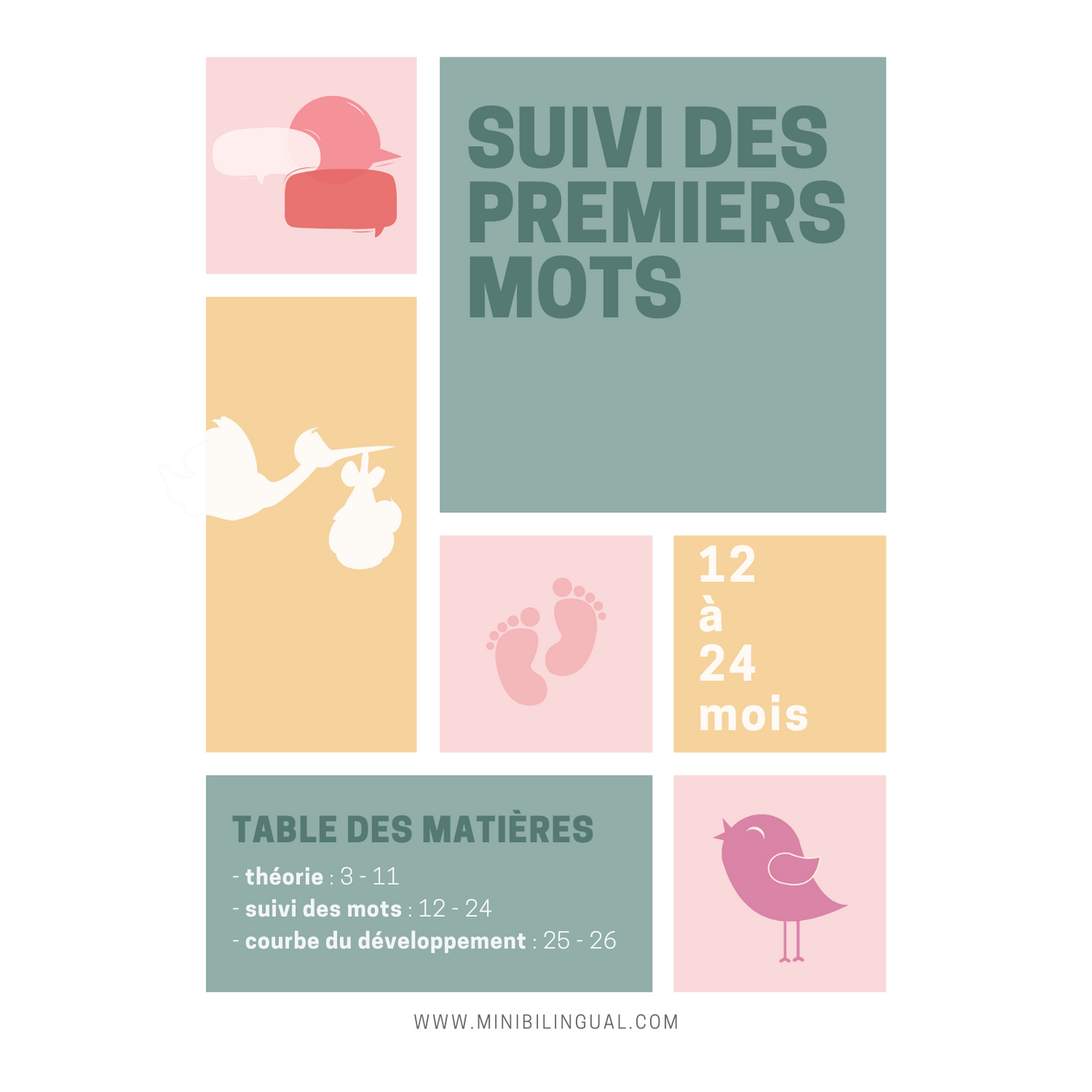 Reviews
Based on 3 reviews