A (true!) bilingual book for kids
Much more than a book - it's a tool for language development
Meet Pika and Kamo, in 2 funny and hilarious stories (laughter guaranteed) - This brother-sister duo dreams of adopting a pet unlike any other: a snail? a dinosaur? They will discover all the responsibilities it entails.
mini bilingual
Regular price
Sale price
$28.00 USD
Unit price
per
Sale
Sold out
A book loved by children and validated by parents!
This printed children's book contains 2 stories, in 2 different languages (French and German). The vocabulary and structure are similar, allowing the child to develop in two languages at once. The end of each story leads to the next one, truly encouraging the child to practice both languages.
A double book in an ideal format so that your child can bring it everywhere with him/her. And robust because we know that they are not always delicate!
Each language is written in its "international version", making the books suitable for all countries.
Features:
- hard cover
- 64 bound pages
- size : 14.8 x 21 cm / 5.8 x 8.3 in
- printed in Italy
- thick paper (170g/cm ²)
- weight : 290g

Illustrated by Marine Roullier (illustrator and graphic designer)
Written by Julia Boulanger (psychologist and researcher in bilingual education)
Share
View full details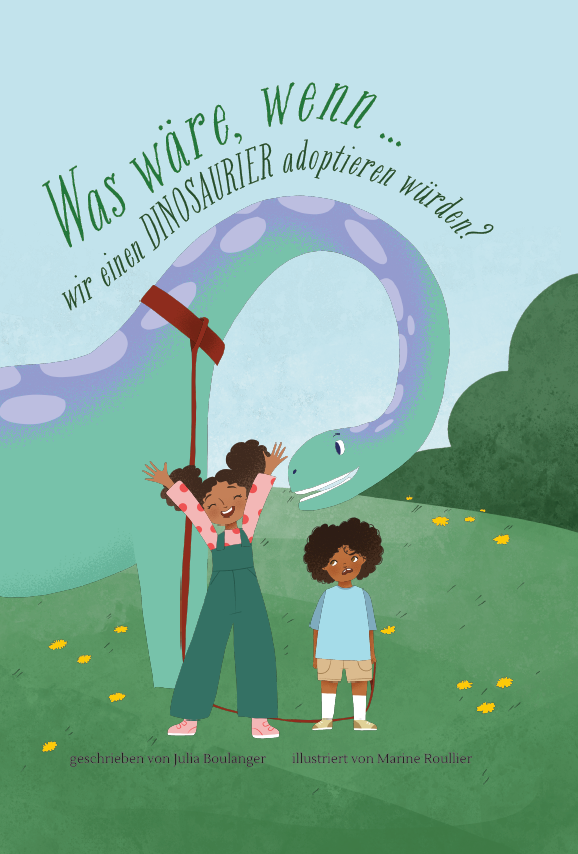 audio version available soon
The stories will all be available (for free) in audio version!
See you in June 2023 for this new feature ☺️